Introduction
Welcome to JT's on the Keys, a lovely motel tucked away in the heart of Parker, Arizona. We're thrilled to have you here and can't wait to make your stay special. Our location is perfect, just a stone's throw away from the beautiful Colorado River, offering you a relaxing and memorable experience.
Here at JT's, we take pride in our hospitality and want to ensure you feel right at home during your time with us. Our rooms are designed with your comfort in mind, whether you're here for a laid-back river vacation, some fishing fun, or even business.
Our friendly staff is always ready to welcome you with a smile and make your stay as smooth as possible. From the moment you walk through our doors, we're here to assist and offer any tips on the best local spots to explore.
Take it easy in our cozy accommodations and enjoy the amenities we have to offer. We want you to feel like family during your time here, and we're dedicated to making your stay one to remember.
So come on over to JT's on the Keys and experience the charm of Parker. We can't wait to host you and ensure you have an unforgettable journey with us. See you soon!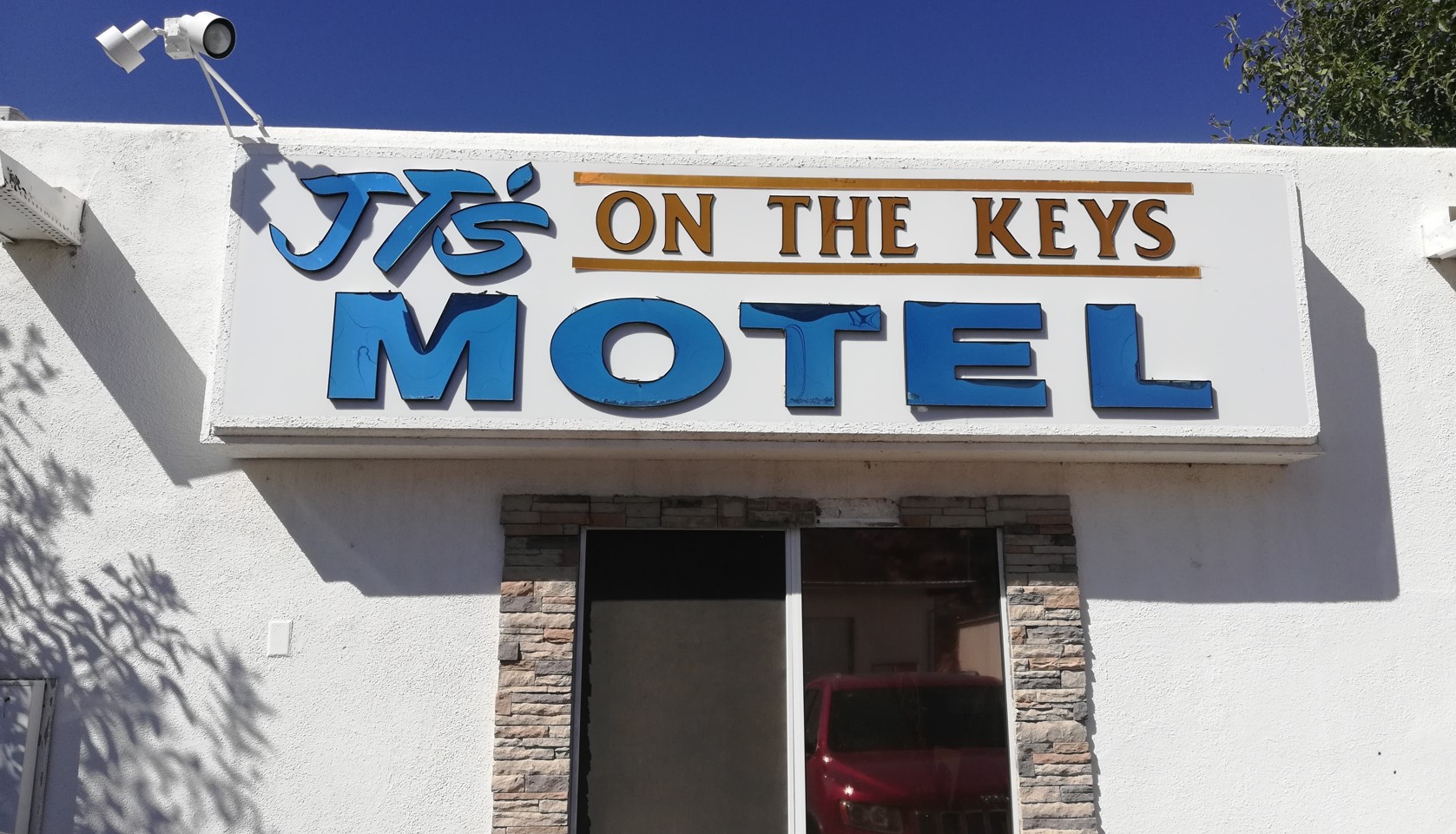 Thinking of staying at JT's?